ID Connections
Quadrangle Architects shortlisted for Universal Design Award
Published by Rachael Factor, August 29, 2013.
The offices of Quadrangle Architects on King Street in Toronto have been shortlisted for the 2013 International Association for Universal Design Awards. The awards ceremony will be hosted in Yokohama, Japan this fall.
Quadrangle is known for breathing new life into former industrial buildings, creating innovative office environments, and for helping clients to live in healthier, easily accessible spaces. Since September 2012, the firm has inhabited this new location, which transforms the seventh floor of a former Postmodern data centre in Toronto's King West neighbourhood.
ARIDO members participated in a tour of the offices this past July and marvelled at the open-concept design and continuous access to natural light.
IDC is keeping its fingers crossed for Quadrangle during the awards process!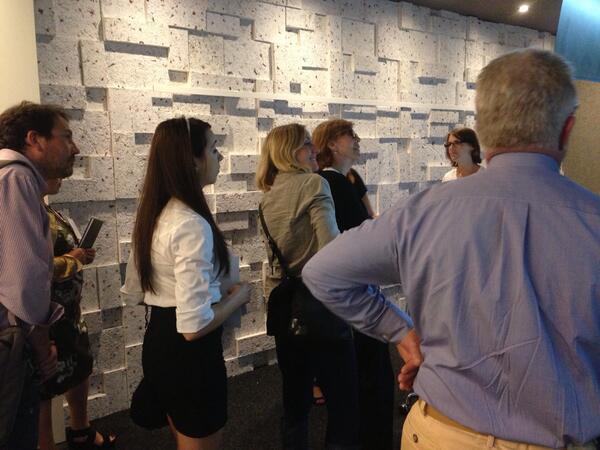 ARIDO members tour Quadrangle offices in July, 2013.